The top 5 SEO expert tools you need to know are SEMrush, Moz Pro, Ahrefs, Google Analytics, and Google Search Console. These tools provide valuable insights, analysis, and data to optimize your website's performance and improve your search engine rankings.
With features like keyword research, site audits, backlink analysis, and competitor analysis, these tools are essential for any SEO professional. In today's digital landscape, a strong online presence is crucial for businesses to thrive. With millions of websites competing for visibility, search engine optimization (SEO) plays a key role in driving organic traffic and generating leads.
However, optimizing a website can be a complex and time-consuming process. That's where SEO expert tools come in. These powerful tools help SEO professionals streamline their efforts, uncover insights, and make data-driven decisions. We will explore the top 5 SEO expert tools that you need to know to stay ahead of the competition and achieve your website's optimization goals.
1. Keyword Research Tool
The keyword research tool is one of the most important tools for SEO experts. It helps in finding the right keywords that can drive organic traffic to a website. Keyword research is crucial as it allows you to understand what people are searching for online and tailor your content accordingly. There are several excellent keyword research tools available in the market that can assist you in this process. Some of the best ones include SEMrush, Ahrefs, Moz, Google Keyword Planner, and Ubersuggest. Each of these tools offers unique features and functionalities that can benefit your SEO efforts.
SEMrush provides comprehensive keyword research data along with competitor analysis. Ahrefs offers powerful backlink analysis and keyword ranking tracking. Moz offers a wide range of SEO tools, including a keyword explorer. Google Keyword Planner is a free tool that offers keyword ideas and search volume data from the largest search engine. Ubersuggest offers keyword suggestions, search volume data, and competitive analysis. Using these keyword research tools will give you the edge you need to optimize your website for search engines and improve your organic rankings.
2. Backlink Analysis Tool
The backlink analysis tool is an essential component of any SEO expert's toolkit. Understanding the significance of backlinks is crucial for improving search engine rankings and driving organic traffic to a website. When it comes to analyzing backlinks, there are several top-notch tools available. Some popular options include:
Backlink Analysis Tools
SEMrush
Ahrefs
Majestic
Moz
Monitor Backlinks
These tools provide valuable insights into a website's backlink profile, helping identify quality backlinks, understand competitor strategies, and uncover potential link-building opportunities. With their comprehensive features, they enable SEO experts to conduct in-depth analysis and make data-driven decisions to enhance a website's SEO performance. So, if you're looking to optimize your website's backlink profile, consider leveraging these top backlink analysis tools. You can use these tools to gain a competitive edge in the search engine rankings and drive more organic traffic to your website.
3. On-Page Seo Audit Tool
The On-Page SEO Audit Tool is an essential resource for conducting a comprehensive on-page SEO audit. It helps you analyze and optimize the various elements of your website to improve its visibility in search engine results. Some of the recommended tools for this purpose include:
SEMrush: This tool provides detailed insights into your website's on-page performance and offers suggestions for improvement.
Screaming Frog: With its crawling capabilities, this tool identifies issues like broken links, duplicate content, and missing meta tags, enabling you to fix them.
Moz: Moz's on-page SEO audit feature helps you identify areas where your website can be optimized for better search engine rankings.
Sitechecker: This tool provides a comprehensive analysis of your website's on-page factors, including meta tags, headings, and keyword usage.
Google Search Console: Utilize the data provided by this tool to identify on-page SEO issues, such as HTML improvements, crawl errors, and structured data errors.
By utilizing these on-page SEO audit tools, you can identify and rectify any issues that may be hindering your website's performance in search engine rankings. This, in turn, will help improve your online visibility and drive organic traffic to your website.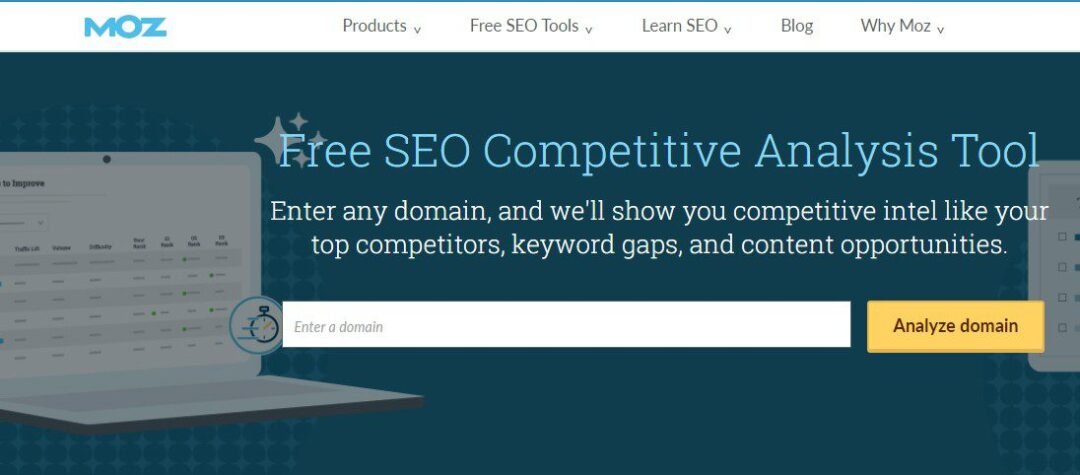 4. Competitor Analysis Tool
The competitor analysis tool is an essential feature for any SEO expert. It provides numerous benefits to enhance your website's performance and gain a competitive edge. By analyzing your competitors' strategies and tactics, you can identify opportunities to improve your own SEO efforts.
Prominent competitor analysis tools
| Tool | Description |
| --- | --- |
| SEMrush | SEMrush is a comprehensive SEO tool that allows you to analyze your competitors' organic and paid search strategies. |
| Ahrefs | Ahrefs provides in-depth backlink analysis and content exploration features, enabling you to understand your competitors' link building techniques. |
| SimilarWeb | SimilarWeb offers insights into your competitors' traffic sources, allowing you to uncover their top referring websites and marketing strategies. |
| SpyFu | SpyFu focuses on competitor keyword research, helping you discover your rivals' top-performing keywords and ad campaigns. |
| BuzzSumo | BuzzSumo aids in identifying popular content among competitors, enabling you to create better-performing and more engaging content. |
By utilizing these top competitor analysis tools, you can gain valuable insights and make data-driven decisions to improve your website's SEO performance. Remember, staying ahead of the competition is crucial in today's digital landscape.
5. Rank Tracking Tool
Rank tracking is a crucial aspect of SEO. Monitoring your website's rankings helps you assess the effectiveness of your optimization efforts and make informed decisions. To track your rankings, you need the right tools. Here are the top 5 rank tracking tools you should know:
| | |
| --- | --- |
| 1. SEMrush | A comprehensive SEO suite that offers accurate ranking data and detailed analytics. |
| 2. Ahrefs | Known for its vast database, Ahrefs provides valuable insights into rankings and backlinks. |
| 3. Moz | A popular tool with a user-friendly interface, Moz helps track rankings and monitor competitors. |
| 4. Serpstat | Offers a wide range of SEO features, including rank tracking, keyword research, and site audit. |
| 5. Google Search Console | A free tool from Google that provides basic ranking data and other essential SEO insights. |
These tools enable you to see how well your website performs in search engine results, identify areas for improvement, and stay ahead of your competition.
Credit: blog.hubspot.com
Frequently Asked Questions Of The Top 5 Seo Expert Tools You Need To Know
What Is The Most Used Seo Tool?
The most used SEO tool is Google Analytics, which provides valuable insights on website performance.
What Tools Should I Use For Seo?
SEO tools to consider are: keyword research tools, on-page optimization tools, backlink analysis tools, and SEO analytics tools.
What Should An Seo Expert Know?
An SEO expert should know about optimizing websites for search engines, keyword research, on-page and off-page optimization techniques, and staying up to date with algorithm changes.
Which Is The Best Seo Tool For 2023?
Based on current trends, the best SEO tool for 2023 is difficult to predict.
Conclusion
Incorporating the top 5 SEO expert tools into your strategy can significantly impact your website's visibility and rankings. By utilizing keyword research tools, you can identify the most relevant and high-ranking keywords that will drive organic traffic to your site.
Content analysis tools allow you to optimize your website's content to ensure it is valuable and engaging for both users and search engines. Backlink analysis tools enable you to monitor and improve your website's link profile, increasing its authority and credibility.
Monitoring tools allow you to track the performance of your website, identify any issues, and make data-driven decisions to improve its overall SEO performance. Finally, technical SEO tools help you optimize your website's structure, speed, and accessibility, ensuring a seamless user experience.
By leveraging these top SEO expert tools, you are well-equipped to take your website's visibility to new heights and achieve significant results in the ever-competitive online landscape.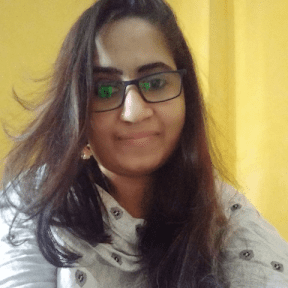 I have been working as an SEO Expert in Bangladesh for a long time and now providing the best SEO Service in Bangladesh. With the approach to Semantic SEO that eschews superfluity. I can get your business web page at the top of the SERP list. Using the latest digital marketing trends, I can enhance your online visibility and drive more website traffic.