To drive thousands of traffic to your restaurant, implement these 7 tasteful SEO tactics. Optimize your website for local search, create high-quality and keyword-rich content, claim your business listings, integrate social media marketing, and secure backlinks from reputable websites.
These strategies can significantly boost your restaurant's online visibility and attract more customers to your establishment. Increase your online presence, improve search engine rankings, and drive traffic to your restaurant with these effective SEO techniques.
The Importance Of Seo For Restaurants
As a restaurant owner, you know that attracting customers is vital for the success of your business. But with the ever-growing competition in the food industry, simply relying on word-of-mouth and traditional marketing tactics may not be enough. This is where Search Engine Optimization (SEO) comes into play. In this digital age, having a strong online presence is not just an added advantage, but a necessity for any restaurant looking to thrive.
Overview Of The Significance Of SEO in Attracting Customers To Restaurants
SEO is the process of optimizing your website and online content to rank higher in search engine results pages (SERPs). By implementing effective SEO strategies, you can ensure that your restaurant's website appears on the first page of search engine results when potential customers search for relevant keywords. This increased visibility not only drives traffic to your website but also attracts local customers who are actively searching for restaurants like yours.
Benefits Of Implementing Effective SEO Strategies For Restaurants
Implementing effective SEO strategies for your restaurant can bring about a multitude of benefits. Here are a few key advantages:
Increased Online Visibility: With the majority of consumers turning to search engines when looking for dining options, having a strong SEO presence ensures that your restaurant gets noticed by potential customers.
Targeted Traffic: By optimizing your website for relevant keywords, you attract highly targeted traffic – people who are actively searching for the types of dishes or cuisine your establishment offers.
Cost-Effective Marketing: SEO is a cost-effective marketing strategy compared to traditional advertising methods. By targeting specific keywords and optimizing your website, you can reach a wider audience without breaking the bank.

Improved User Experience: SEO involves optimizing your website's structure, design, and content to create a seamless user experience. A user-friendly website not only encourages visitors to stay longer and explore but also enhances their overall satisfaction.
Local Search Rankings: Local SEO is essential for attracting customers in your immediate vicinity. By optimizing your website for local search results, you can ensure that your restaurant is visible to potential customers looking for nearby dining options.
Long-Term Results: Unlike traditional marketing campaigns that may only provide temporary boosts, a well-executed SEO strategy can deliver long-term results. By consistently optimizing your website and creating high-quality content, you can maintain a strong online presence and continue attracting customers over time.
In conclusion, implementing effective SEO strategies is crucial for restaurants looking to drive thousands of traffic and attract customers. By optimizing your website, targeting relevant keywords, and providing a seamless user experience, you can significantly enhance your online visibility, increase targeted traffic, and ultimately drive more customers through your restaurant doors.
Keyword Research For Restaurant Seo
Discover 7 tasteful SEO tactics to drive massive traffic to your restaurant through effective keyword research. Increase your visibility and attract thousands of hungry customers to your establishment.
Techniques To Conduct Keyword Research For Restaurant Websites
Keyword research is a crucial aspect of any effective SEO strategy, especially for restaurant websites. By understanding the words and phrases that potential customers are using to search for restaurants online, you can optimize your website's content and drive more targeted traffic to your establishment. In this section, we will explore some techniques to help you conduct keyword research specifically tailored for restaurant SEO.
Utilizing Keyword Tools
One effective way to uncover relevant keywords for your restaurant SEO is by using keyword research tools. These tools provide valuable insights into search volume, competition, and related keywords, allowing you to make informed decisions about the keywords to target. Here are a few popular keyword research tools that can assist you in your restaurant SEO efforts:
1. Google Ads Keyword Planner: This free tool from Google allows you to search for keywords related to your restaurant and provides data on search volume and competition. It also suggests additional keywords that could be relevant to your business.
2. SEMrush: This comprehensive SEO tool provides keyword research features, including keyword suggestions, search volume, and keyword difficulty. It also offers competitive analysis and helps you identify keywords that your competitors are ranking for.
3. Ahrefs: Ahrefs is another powerful SEO tool that offers detailed keyword analysis. It provides data on search volume, keyword difficulty, and related keywords. You can also find information on the top-ranking pages for your desired keywords.
4. Moz Keyword Explorer: Moz Keyword Explorer provides accurate search volume data and helps you discover new keywords related to your restaurant. It offers features like keyword difficulty analysis and the ability to track keyword rankings over time.
Identifying Relevant Keywords
Once you have access to these keyword tools, it's important to identify the most relevant keywords for your restaurant SEO. Here are some techniques to help you with this process:
1. Understand your target audience: Consider the specific demographics and preferences of your target customers. Think about the type of cuisine, location, and dining experience your restaurant offers. This will help you narrow down your keyword options to those that align with your target audience's search intent.
2. Analyze your competitors: Take a look at the keywords your competitors are targeting. This can give you insights into what is working in your niche and help you discover new keyword opportunities.
3. Focus on long-tail keywords: Long-tail keywords are longer and more specific keyword phrases that are often easier to rank for and tend to have higher conversion rates. For example, instead of targeting the broad keyword "Italian restaurant," you could focus on long-tail keywords like "authentic Italian restaurant in [city name]."
4. Consider local SEO: If your restaurant is location-specific, it's essential to include location-based keywords. This will help you attract customers who are searching for restaurants in your area. Include your city or neighborhood name in your target keywords to optimize for local SEO. By utilizing keyword research tools and following these techniques, you can effectively identify and target relevant keywords for your restaurant's SEO. This will enable you to drive more organic traffic to your website and increase your chances of converting visitors into loyal customers.
Optimizing Your Restaurant Website
Optimize your restaurant website with these 7 effective SEO tactics that can drive thousands of traffic to your establishment. Enhance your online visibility, increase search rankings, and attract more customers with tasteful strategies tailored to the restaurant industry.
On-page SEO Optimization Tips For Restaurant Websites
When it comes to optimizing your restaurant website for search engines, there are several key tactics you can employ to drive high volumes of traffic. One of the most crucial aspects of SEO is on-page optimization, which involves optimizing various elements on your website to make it more visible and accessible to both search engine crawlers and potential customers. In this section, we will discuss the importance of optimizing meta tags, headings, and content, and provide you with some practical tips to help you achieve better visibility and attract more visitors to your restaurant website.
Importance Of Optimizing Meta Tags, Headings, And Content For Improved Visibility
To ensure that your restaurant website ranks high on search engine results pages (SERPs) and attracts the attention it deserves, it is essential to optimize meta tags, headings, and content. These elements play a significant role in improving your website's visibility and ranking, as search engines use them to understand the context and relevance of your web pages.
By optimizing these aspects, you can make it easier for search engine crawlers to index your site and for users to find your restaurant when searching for relevant keywords. Here are some effective tips to help you optimize meta tags, headings, and content on your restaurant website:
Optimizing Meta Tags
Meta tags are HTML elements that provide a brief description of the content on your webpage. They appear in search engine result snippets, giving users an idea of what to expect when they click on your website. To optimize your restaurant website's meta tags, follow these tips:
Include relevant keywords in your meta title and description to improve your website's visibility for specific search queries.
Keep your meta title concise, preferably within 60 characters, to ensure it displays properly on SERPs.
Write a compelling meta description (around 150-160 characters) that accurately describes the content on your webpage and entices users to click through.
Avoid duplicating meta tags across different pages on your website, as this can confuse search engines and harm your rankings.
Optimizing Headings
Headings provide structure and organization to your content, making it easier for both users and search engines to navigate and understand your webpage. When optimizing headings, keep the following tips in mind:
Use descriptive and relevant keywords in your heading tags (H1, H2, H3, etc.) to improve the visibility of your website for targeted search queries.
Ensure each heading adheres to proper HTML syntax by using the appropriate heading tag (e.g., H1 for the main page title, H2 for subheadings).
Avoid overuse of keywords and excessive optimization, as this can be seen as spammy by search engines.
Make your headings engaging and compelling, as they serve as attention-grabbing elements for both users and search engine crawlers.
Optimizing Content
Well-optimized content is the backbone of any successful SEO strategy. It not only helps search engines understand the relevance of your webpage but also provides valuable information to your visitors. To optimize your restaurant website's content, consider the following tips:
Ensure your content is well-structured, with subheadings, paragraphs, and bullet points, to make it easier to read and digest by users and search engines.
Include relevant keywords naturally throughout your content, but avoid keyword stuffing, which can negatively impact your rankings.
Create high-quality, informative, and engaging content that adds value to your target audience, and encourages them to stay longer on your website.
Add eye-catching visuals such as images and videos to enhance the user experience and make your content more shareable.
By implementing these on-page optimization tips for your restaurant website, you can improve its visibility, attract more organic traffic, and ultimately drive more customers to dine at your establishment. Remember to regularly monitor and analyze your website's performance to make necessary tweaks and adaptations for continued success in the competitive world of SEO.
Creating High-quality Content For Restaurant Seo
Learn 7 effective SEO tactics to drive massive traffic to your restaurant. Discover how to create high-quality content that attracts visitors and boosts your online presence.
Creating high-quality content is crucial for achieving success in restaurant SEO. It not only drives traffic to your website but also engages and retains customers. When it comes to restaurant SEO, there are some important aspects that you need to consider. In this section, we will discuss the importance of creating engaging and unique content for your restaurant website, as well as provide some tips for integrating target keywords naturally within your content.
Importance Of Creating Engaging And Unique Content For Restaurant Websites
Engaging and unique content plays a vital role in attracting and retaining customers. It helps in establishing your restaurant as an authority in the industry and sets you apart from your competitors. Moreover, search engines like Google prioritize websites with high-quality content, which can result in higher rankings on search engine result pages (SERPs). Additionally, when users find your content valuable, they are more likely to share it, leading to increased visibility and organic reach.
Tips For Integrating Target Keywords Naturally Within Restaurant Content
When it comes to integrating target keywords within your restaurant content, it is essential to do it naturally and strategically. Keyword stuffing or overusing keywords can hurt your SEO efforts and user experience. Here are some tips to help you optimize your content effectively:
1. Perform Comprehensive Keyword Research
Before creating content, conduct thorough keyword research to identify relevant keywords and phrases. Focus on long-tail keywords that are specific to your restaurant and have a moderate search volume. Use keyword research tools like Google Keyword Planner or SEMrush to find suitable keywords.
2. Incorporate Keywords in Heading Tags (H1, H2, H3)
Utilize heading tags (H1, H2, H3) to structure your content and include target keywords naturally within them. Headings not only help users navigate through your content but also provide search engines with an understanding of the hierarchy and relevance of the information on your webpage.
3. Optimize Meta Descriptions and Title Tags
Craft compelling meta descriptions and title tags that include target keywords. These elements appear in search engine results and act as a preview of your content. A well-optimized meta description can entice users to click on your website, improving click-through rates.
4. Leverage Internal and External Linking
Internal linking refers to linking relevant pages within your website, while external linking involves linking to authoritative external sources. Both types of linking can help search engines understand the context and relevance of your content, improving your website's overall SEO.
5. Write User-Friendly and Engaging Content
While it is important to incorporate keywords, do not compromise on the readability and engagement of your content. Write for your target audience, providing valuable information, interesting anecdotes, and enticing visuals. This will encourage users to spend more time on your website and decrease bounce rates.
6. Optimize Images with Alt Text
Images play a significant role in enhancing user experience and can also be optimized for SEO. Add descriptive alt text to your images, including relevant keywords to provide search engines with additional context about your content.
7. Create and Optimize Local Landing Pages
If you have multiple locations for your restaurant, consider creating local landing pages for each establishment. Optimize these pages with location-specific keywords, ensuring that the content is unique and relevant to the specific area. Remember, integrating keywords naturally within your content is crucial to maintaining a user-friendly and engaging experience. By following these tips, you can enhance your restaurant SEO strategy and drive more traffic to your website.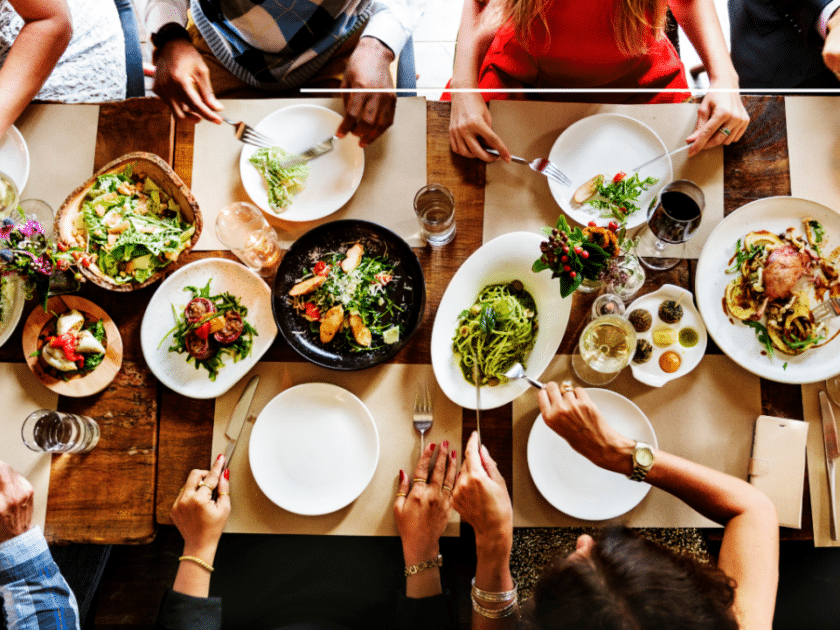 Local SEO Strategies For Restaurants
Drive traffic to your restaurant with these 7 tasteful SEO tactics. Discover local SEO strategies specifically designed for restaurants to attract thousands of visitors and boost your online presence.
Implementing Location-based Seo Tactics For Restaurant Websites
When it comes to driving traffic to your restaurant, implementing location-based SEO tactics is crucial. Local SEO strategies can significantly enhance the visibility of your restaurant website in search engine results, attracting more potential customers to your establishment. By optimizing your website for local search queries, you ensure that your restaurant appears in front of the right people at the right time. Let's explore some effective tactics to improve your restaurant's local SEO presence.
Claiming And Optimizing Google My Business Listing For Increased Visibility
When it comes to local SEO, your Google My Business (GMB) listing plays a critical role in boosting your restaurant's visibility. It is essential to claim and optimize your GMB listing to ensure that potential customers find accurate and up-to-date information about your restaurant when they search for local dining options.
To optimize your GMB listing, follow these steps:
Claim your listing: Start by claiming your GMB listing if you haven't done so already. Provide accurate information about your restaurant, including your business name, address, phone number, and opening hours.
Choose relevant categories: Select the most relevant categories for your restaurant. This helps Google understand and categorize your business correctly.
Write a compelling description: Craft a concise and engaging description of your restaurant, highlighting your unique selling points and specialties. Incorporate relevant keywords to optimize your listing for search queries.
Add high-quality photos: Upload high-resolution photos that showcase the ambiance, dishes, and the overall experience of dining at your restaurant. Visual content attracts potential customers and convinces them to choose your establishment.
Collect and respond to reviews: Encourage your customers to leave reviews on your GMB listing. Positive reviews can boost your online reputation and attract more customers. Don't forget to respond to reviews, both positive and negative, as it shows your commitment to customer satisfaction.
Update information regularly: Keep your GMB listing up-to-date by regularly updating information such as your address, phone number, menu, and special offers. This ensures that potential customers have accurate details about your restaurant.
By following these steps and optimizing your GMB listing, you can increase your restaurant's visibility in local search results and attract more customers.
Social Media Marketing For Restaurants
Social media platforms have become essential tools for businesses looking to enhance their online presence and attract more customers. For restaurants, leveraging these platforms in their marketing strategies is crucial to drive traffic and increase visibility. By connecting with customers, engaging with their audience, and creating enticing content, restaurants can generate a buzz around their establishment and leave a lasting impression. In this section, we will explore effective strategies for utilizing social media marketing to boost your restaurant's visibility and draw in thousands of eager customers.
Leveraging Social Media Platforms To Enhance Restaurant Visibility
Social media platforms offer a plethora of opportunities for restaurants to expand their reach and increase their visibility. By utilizing platforms such as Facebook, Instagram, Twitter, and TikTok, you can engage with potential customers and build a loyal following. Here are a few tactics to enhance your restaurant's visibility through social media:
Create captivating visual content: Humans are visual creatures, and enticing visuals can make a significant impact on potential customers. Share mouthwatering images of your culinary creations, cozy ambiance, or friendly staff to pique the interest of your audience.
Optimize your profiles: Ensure your social media profiles are complete, accurate, and up-to-date. Use relevant keywords in your bio and include a link to your website or online ordering platform to drive traffic. Optimize your profiles for local SEO by including your restaurant's location and contact information.
Collaborate with influencers: Partnering with social media influencers who have a strong following in your target audience can amplify your restaurant's visibility. Reach out to local influencers or food bloggers who align with your brand and offer them a complimentary meal or exclusive experience in exchange for promoting your restaurant.
Run contests and giveaways: Engage your audience by hosting contests or giveaways on social media. Encourage followers to share your posts, tag their friends, or leave comments for a chance to win a free meal or a special discount. This not only increases engagement but also spreads the word about your restaurant to new potential customers.
Encourage user-generated content: Motivate your customers to create and share content about their dining experience at your restaurant. Ask them to tag your restaurant and use your hashtag when posting photos or reviews. This user-generated content can act as social proof, showcasing your restaurant's popularity and encouraging others to visit.
Strategies For Engaging With Customers And Driving Traffic Through Social Media
Engaging with your audience is essential for building a strong online presence and driving traffic to your restaurant. Social media can serve as a two-way communication channel, allowing you to interact with customers and foster a sense of community. Here are some effective strategies for engaging with customers through social media:
Respond to comments and messages promptly: Take the time to reply to comments and messages from your followers promptly. Show appreciation for positive feedback and address any concerns or issues raised. This demonstrates your commitment to excellent customer service and encourages others to engage with your restaurant.
Share behind-the-scenes content: Give your audience a glimpse behind the curtain by sharing behind-the-scenes moments of your restaurant. This could be a chef preparing a signature dish, staff interacting and having fun, or preparing for a special event. Such content humanizes your brand and allows customers to connect with your restaurant on a more personal level.
Run interactive campaigns: Engage your audience by running interactive campaigns such as polls, quizzes, or Q&A sessions. Encourage your followers to participate and share their opinions. Not only does this create a fun and interactive experience, but it also gives you valuable insights into your customers' preferences and interests.
Offer exclusive deals and promotions: Reward your social media followers with exclusive deals and promotions. Create limited-time offers, discount codes, or special menu items that are only available to those who follow your social media accounts. This not only drives traffic but also encourages repeat visits and customer loyalty.
Share relevant and engaging content: In addition to promoting your restaurant, share relevant and engaging content that your target audience would find interesting. This could include local food or industry news, recipes, or food-related tips and tricks. By providing value to your audience, you establish your restaurant as a trusted authority in the industry.
Building Quality Backlinks For Restaurant Seo
Transform your restaurant's SEO strategy with these 7 effective tactics and watch as your website attracts thousands of hungry visitors. Learn how to build quality backlinks that drive organic traffic and boost your search engine rankings.
Importance Of Acquiring Quality Backlinks For Restaurant Websites
Building quality backlinks is an essential strategy for improving the search engine optimization (SEO) of your restaurant website. Backlinks are links from other websites that point to your site, and they play a crucial role in establishing the credibility and authority of your online presence. Securing high-quality backlinks can significantly increase your website's visibility in search engine results pages (SERPs), drive traffic to your restaurant, and ultimately boost your revenue.
Strategies For Obtaining Relevant And Authoritative Backlinks To Improve SEO Rankings
1. Guest Blogging on Relevant Websites
One effective way to acquire quality backlinks is through guest blogging on relevant websites. Identify popular food blogs, culinary publications, or local directories in your area and offer to contribute an interesting and informative article. Ensure that your guest post includes a link back to your restaurant website naturally and contextually, providing readers with additional relevant information.
2. Collaborating with Influencers and Food Bloggers
Influencer marketing has become an integral part of restaurant marketing strategies. Reach out to local food bloggers, popular influencers, or even social media personalities who align with your target audience and brand values. Collaborate with them to create compelling content, such as reviews or recommendations, that include backlinks to your website. This not only generates backlinks but also enhances your reputation and credibility in the eyes of potential customers.
3. Engaging in Local Outreach and Partnerships
Establishing relationships with local businesses and organizations can open up opportunities for relevant backlinks. Consider partnering with local suppliers, food bloggers, event organizers, or community websites. Participate in local food festivals, and charitable events, or sponsor local sports teams, and ensure that your website URL is prominently displayed, driving traffic and capturing valuable backlinks from these collaborations.
4. Online Directories and Review Sites
Listing your restaurant on reputable online directories and review sites can greatly enhance your SEO efforts. Ensure your business is present on platforms such as Google My Business, Yelp, Tripadvisor, and Zomato. These platforms provide opportunities for customers to leave reviews and include links to your website. The high authority of these sites can positively impact your SEO rankings while driving potential customers to your restaurant.
5. Creating Shareable Content
Produce engaging and shareable content, such as unique and visually appealing infographics, videos, recipes, or blog posts. By creating valuable content that resonates with your target audience, you increase the likelihood of it being shared across various online platforms. Shareable content increases the exposure of your restaurant website and can attract natural and high-quality backlinks from other websites.
6. Leveraging Social Media
Social media platforms offer an excellent opportunity to share your restaurant's story and build backlinks. Create compelling posts that showcase your culinary expertise, special promotions, or community involvement. Encourage social media users to engage with your content and share it with their followers, boosting your online visibility and gaining backlinks as a result.
7. Building Relationships with Local Media
Forge relationships with local journalists or writers who cover food and dining topics. Offer expert insights, unique recipes, or exclusive news about your restaurant. When these journalists or media outlets mention your restaurant in an article or news piece, make sure they include a link back to your website. This not only improves your SEO rankings but also raises awareness of your restaurant among a wider audience.
Frequently Asked Questions On 7 Tasteful SEO Tactics-drive 1000s Of Traffic To Your Restaurant
How Can I Increase The Online Visibility Of My Restaurant?
To increase the online visibility of your restaurant, focus on local SEO optimization by creating a Google My Business profile, optimizing your website for local keywords, and submitting your business to online directories. Encourage customers to leave reviews and engage with them on social media platforms to boost visibility further.
Is Content Marketing Beneficial For Promoting My Restaurant?
Absolutely! Content marketing can be an excellent tool to promote your restaurant. By creating high-quality, SEO-friendly content such as blog posts, recipes, or videos, you can attract and engage your target audience. Share your content on various platforms, including your website, social media, and email newsletters, to reach more prospective customers.
How Can I Use Social Media To Drive Traffic To My Restaurant?
Social media platforms like Facebook, Instagram, and Twitter can be powerful tools to drive traffic to your restaurant. Create compelling posts featuring mouth-watering food images, special promotions, and engaging captions. Interact with your audience, respond to comments, and run targeted ads to reach a wider audience.
Additionally, collaborate with local influencers or food bloggers to amplify your reach.
Conclusion
To sum it up, implementing these 7 tasteful SEO tactics can drive thousands of traffic to your restaurant. By optimizing your website, conducting thorough keyword research, and utilizing social media platforms, you can attract more customers and increase your visibility online.
Remember to continuously monitor and adapt your strategies to stay ahead of the competition. Start implementing these tactics today and watch your restaurant thrive in the digital world!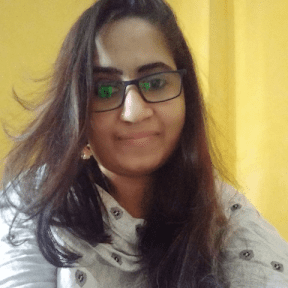 I have been working as an SEO Expert in Bangladesh for a long time and now providing the best SEO Service in Bangladesh. With the approach to Semantic SEO that eschews superfluity. I can get your business web page at the top of the SERP list. Using the latest digital marketing trends, I can enhance your online visibility and drive more website traffic.